Sightings
The search facility allows LIVE sightings, which enables members to add details of their own sightings and includes a drop-down menu of all previous sightings. Entries displayed as 'Editor' will have been added by one of the editing team.
To enter a new sighting, use the search facility as normal to find the Stock record. Click on the 'New Sighting' link and it will take you to a new page where several fields are available. You will need your Username (ID) so that you are credited with the sighting.
The 'Date' & 'Where Seen' fields must be completed and there is a 'Notes' field which, if applicable, can contain other information such as Working, Stored, Assumed ID etc.
Please double-check that what you have entered is correct before submitting the sighting. The most recent sighting will show at the top, but older sightings can be added as well.
Current Developments
Several new categories have been added to accommodate ex Departmental & Internal User stock. This has involved amending records to display as their final use in service and we hope this has been completed successfully.
Steve compiled Area Stock List Reports found on the Download Page and in future these may include a check box for those who like to print & tick their sightings on trips.
Mick Cottam has been very busy making adjustments to the Number fields and you should find that Searches are so much better laid out with stock numbers in true Ascending order.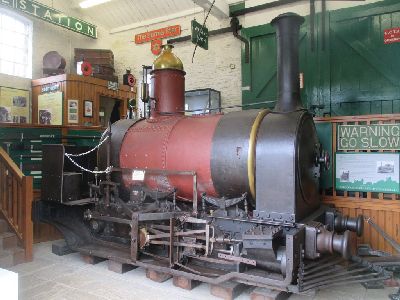 Secundus at Corfe Castle - (M.Shaw)